International Services (Expanded Detail)
In 2018, U.S. exports of services were $827.0 billion and U.S. imports of services were $567.3 billion. In 2017—the latest year for which statistics are available—services supplied to foreign persons through foreign affiliates of U.S. MNEs were $1,558.4 billion. Services supplied to U.S. persons through U.S. affiliates of foreign MNEs were $1,082.6 billion. Affiliates supplied most of the services provided to foreign persons by the United States and to U.S. persons by foreign markets in 2017.
Current Release: October 15, 2019
Next Release: June 2020 (U.S. Trade in Services); Fall 2020 (Services Supplied Through Affiliates)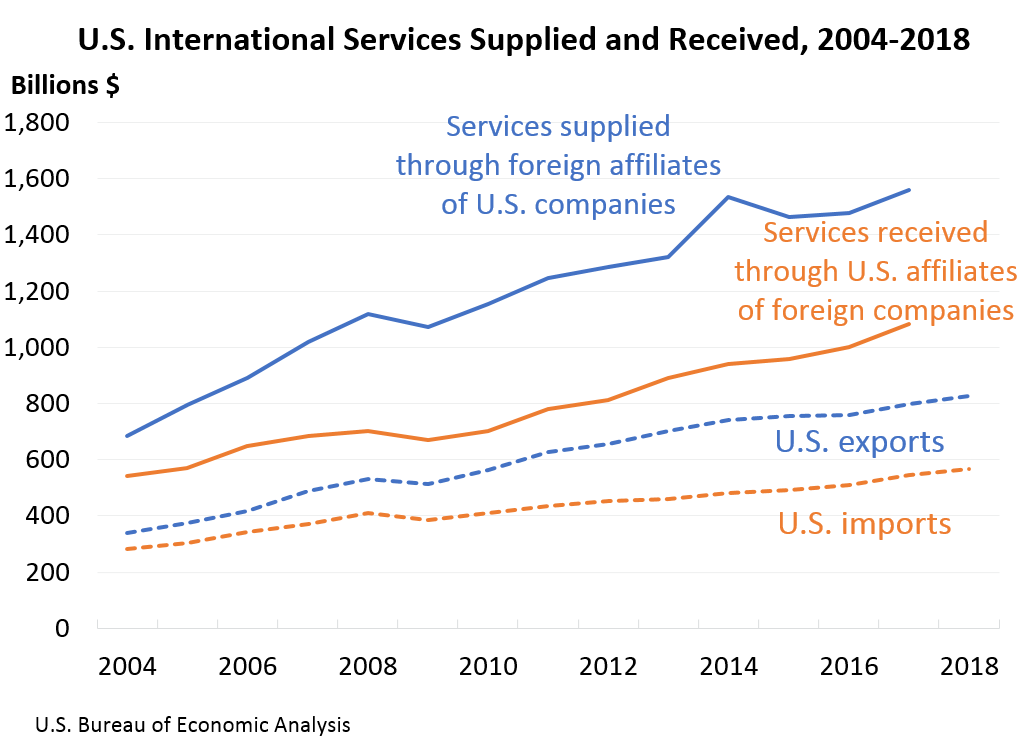 What is International Services (Expanded Detail)?
Services supplied by and to the United States in either of two ways: trade between U.S. residents and residents of other countries, or services supplied by multinational enterprises through their U.S. or foreign affiliates.
Learn More
Contact Personnel
Trade in Services

Jeff Bogen

Services Supplied through Affiliates

Alexis Grimm

News Media

Jeannine Aversa