Arts and Cultural Production Satellite Account, U.S. and States, 2020
| | |
| --- | --- |
| Arts and culture economic activity (2020) | $876.7 billion |
The Arts and Cultural Production Satellite Account released today by the U.S. Bureau of Economic Analysis (BEA) shows that arts and cultural economic activity, adjusted for inflation, decreased 6.4 percent in 2020 after increasing 3.4 percent in 2019. Arts and cultural economic activity accounted for 4.2 percent of gross domestic product (GDP), or $876.7 billion, in 2020.
Current Release: March 15, 2022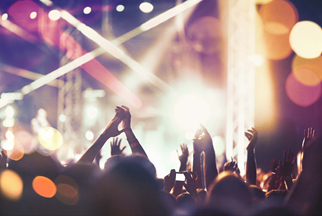 Artists, performers, museums and historical sites are vying to be seen, heard and appreciated by Americans every day. Yet the economic impact of these varied arts and cultural activities, and of supporting industries that range from Hollywood studios to hand carvers of musical instruments, is easy to miss.
BEA's satellite accounts spotlight economic activity that can be difficult to find within our core accounts – in this case, the impact of arts and culture on U.S. and state economies.
This account was built by identifying, analyzing and separating out detailed data from existing BEA statistics. Pulling together the arts and cultural data in one place paints a statistical picture that's valuable to state and federal policymakers, businesses, arts organizations, analysts, economists, and others.
---
Browse the MapGet an overview of arts and cultural economic activity across all 50 states and the District of Columbia.
---
What is the Arts and Culture Satellite Account?
Highlights the economic impact of music groups, museums, photography, and more, including contributions to GDP, output, employment, and compensation. These data also include supporting arts industries, such as broadcasting and manufacturing.
Contact Personnel
Technical (National)

Kenneth Beatty
Technical (Regional)

Clifford Woodruff